ACCEPT THAT YOUR HUMAN WILL NEVER LEARN TO LICK HER BUTT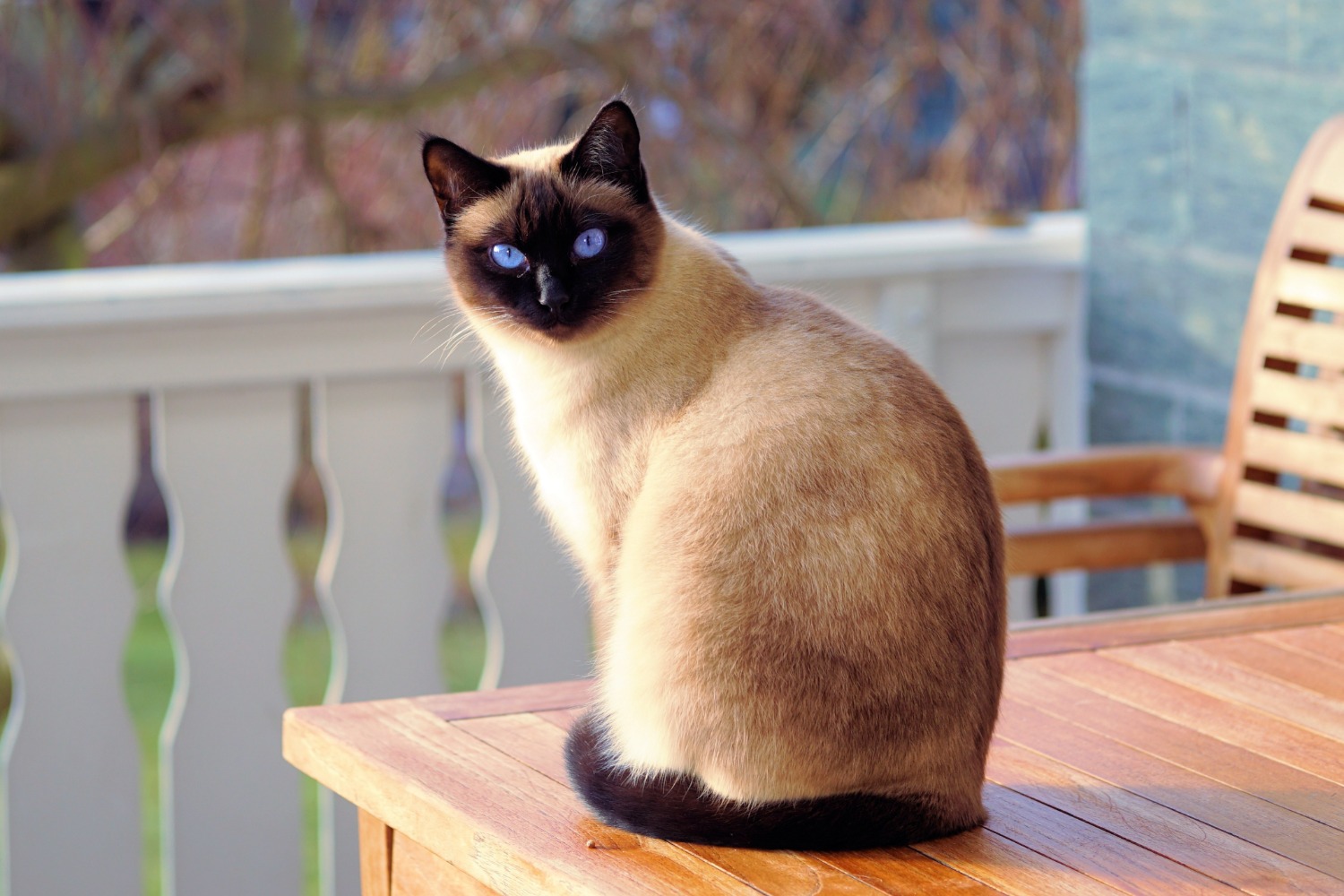 "Am I just expecting too much? I mean, I try to set a good example. I go right over to the mat and sit right where she can see how it's done, but it just doesn't seem to help."
Yes, I´m a bit late arriving in the park, but that is my privilege.
I climb up onto the park bench and settle down to do my duty. I cannot see them, but they are there, hidden in the greenery beside the bench, awaiting my arrival. From the ungodly amount of rustling being made as the first one emerges from the bushes, I know it must be some kind of house cat. And of course, I am right. A stylish Siamese fellow with sandy coat and black markings. Pedigreed to infinity, no doubt.
He glances all around, ill at ease with being in the open. The Siamese are always a bit intense, but this one is truly wound up, indeed. Which makes sense, because house cats only escape their comfortable sofa cushions to venture out to the park when driven by desperation. And they fret the entire time they wait in the line, so there is a good chance this one has been allowed to go first just so the others can stand and wait in peace. The Siamese are, as everyone knows, notoriously chatty.
And this one can barely control himself long enough to observe the formalities. I nod quickly so he can just get on with whatever nonsense is burdening him. And it will be nonsense because most house cats worry too much about absolutely nothing.
"What cat comes before me?"
"I am called Jingles, Lord Hannibal, Overlord, Clawed One, Fanged One, Death-Bringer to Bird and Rodent, Descendent of the Most Worshipped Cats of Egypt, Keeper of all Cat Wisdom and August Defender of Catism. I have need of your ear."
"Speak, Cat. What troubles you?"
He opens his mouth, then closes it again. He shuts his blue eyes and lowers his head.
"It just feels a bit disloyal to speak about this."
Oh, the Siamese and their delicate loyalty to their humans…
"Speak."
"Well, I just have to ask… I think my human may be failing." He speaks in a concerned whisper, like a cat mother carefully confiding about a runty kitten.
"It's just that well… Ok, so she´s been taking yoga for about three years now. I know that everyone learns things at their own rate. I know."
He stops and starts in a strangled staccato.
The Siamese are sooo emotional.
"I try to be accepting. It´s just that. I just wonder if there isn't something wrong, some kind of problem."
I narrow my eyes with impatience, prompting him to plunge on.
"Ok, I´ll just say it," he sighs. "It´s been three years… and after all the stretching and twisting…" He leans toward me and whispers very faintly, "…she still can´t lick her own butt!"
He shakes his head sorrowfully.
"Am I just expecting too much? I mean, I try to set a good example. I go right over to the mat and sit right where she can see how it's done, but it just doesn't seem to help."
Now that he´s blurted it all out, he looks stricken and ashamed.
That´s it? I resist the urge to sigh and roll my eyes. How many times have I heard this one?
"Cat, listen carefully. This is not your fault. It's completely normal."
His eyes go wide with disbelief.
"No, your human will never learn to lick her butt. Unfortunate, but it is true. Even ancient cat history mentions this human defect. They simply cannot manage to do it."
"But, but isn't learning to lick your butt the entire purpose of humans doing yoga?"
"Yes, of course, it is."
"But then you mean that the whole yoga thing is just… a scam?"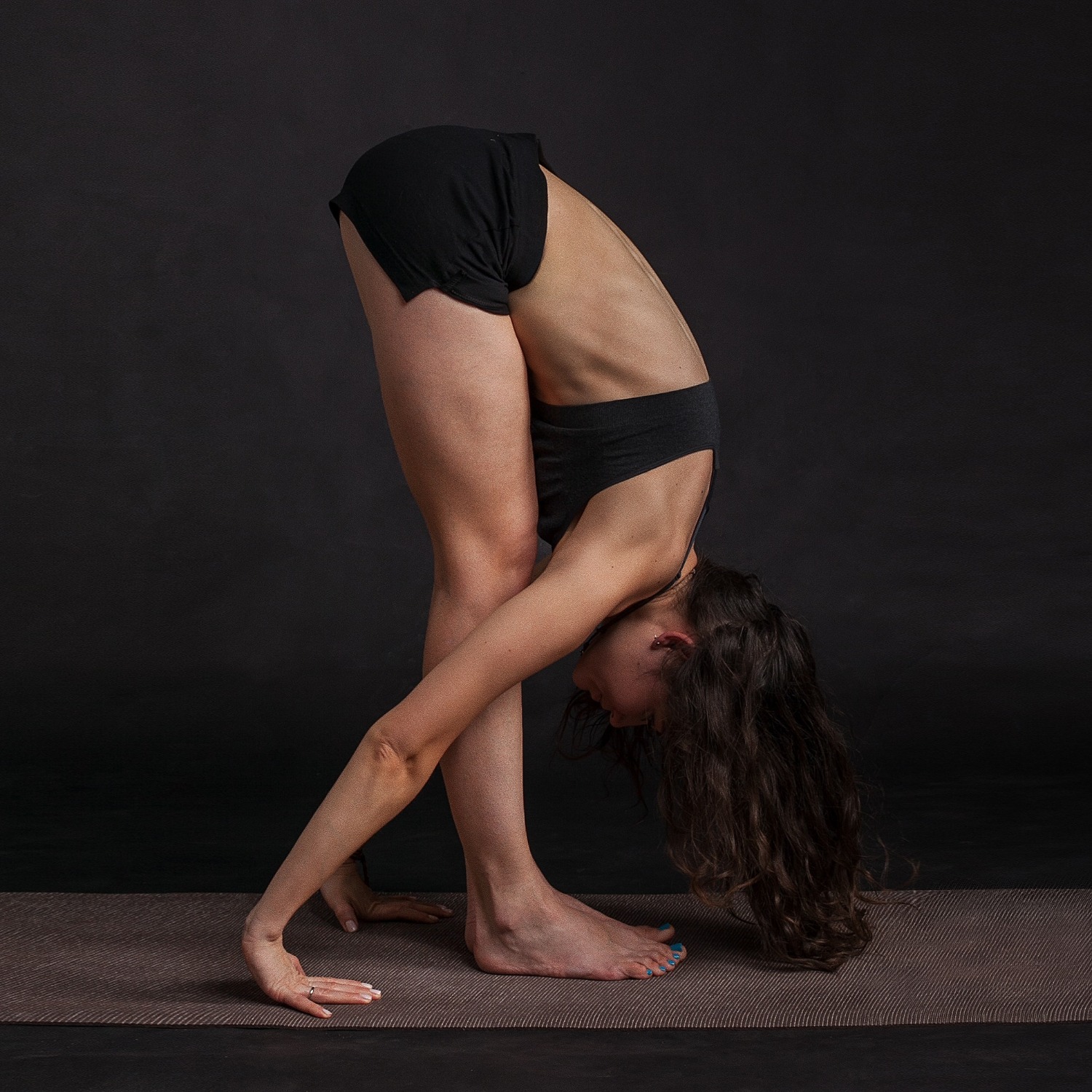 "Yes, my Cat. Some humans actively encourage the others to do it. Probably in order to obtain tuna in some way. Who knows? Your human just doesn´t know any better."
"So she is not… deficient?" A hopeful look spreads across his angular face.
"No, she is exactly like all other humans. They can do many useful things, and yet some of the most fundamental things are quite beyond them."
He is visibly relieved, his tail rising again with confidence.
"Jingles, I advise you to forget about the butt licking and focus on things like training her to turn on the tap when you want a drink."
"Oh, that. I taught her that lesson back when I was a kitten."
"Good, Cat. Good."
He bows gracefully and turns to leave.
I lift a paw and he sits down again.
"Cat, I always ask the indoor brethren how they manage to get outside to see me. Just out of curiosity."
"Oh, she always has our groceries delivered home on Wednesdays. So I hid behind a vase in the hall and waited for the doorbell. Ran straight past the legs. She shouted and chased after me, but it was too late. The good thing is that when I get back and sit on the doorstep, there will be treats and extra belly rubs," he winked.
"Unsophisticated, yet effective. Well done. You may go."
He weaved his way across the lawn toward home, looking about skittishly at everything. Not even the birds scratching around on the ground nearby gave him a second glance.
A third-rate tabby would have sent those feather brains flapping for the treetops with half a glance. Well, if not exactly intimidating, at least the Siamese have their looks.
An overfed grey coon cat trotted out of the bushes next and leaped up onto the bench, landing solidly. Like a brick. There was something a bit sad and desperate about him. And at the same time, a little angry. Interesting. I nodded that he could begin the formalities.
"I am called Lucky, Lord Hannibal, Overlord, Clawed One, Fanged One, Death-Bringer to Bird and Rodent, Descendent of the Most Worshipped Cats of Egypt, Keeper of all Cat Wisdom and August Defender of Catism. I have need of your ear."